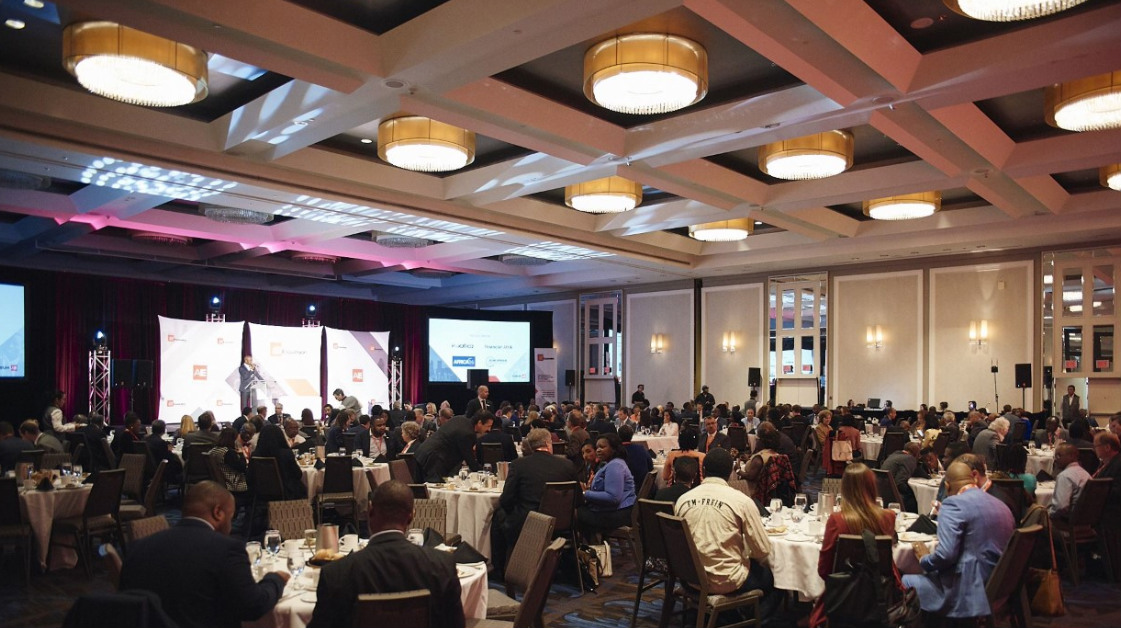 Montréal, September 9, 2019 – The 9th edition of Forum Afrique Expansion, held this past September 4 and 5 at the Centre Sheraton in Montréal, was a resounding success. As with previous editions, some 500 participants from the African and Canadian business communities attended the gathering.
The edition featured multiple themes addressed by top-tier guest speakers: the business climate in Africa; the African Continental Free Trade Area (CFTA); the challenges of industrialization in Africa; youth and women's entrepreneurship in Africa; investment in Canada; good governance and business development in Africa; and Africa's digital economy.
Known for its productive networking sessions, Forum Afrique Expansion this year introduced a new concept to its arsenal: the Dealroom, organized with the support of the Chamber of Commerce of Metropolitan Montreal. As the Forum's president, Amina Gerba, explained: "The Dealroom is meant to bring together project bearers with potential key partners. It is a more targeted, more dynamic initiative designed to favour the signing of agreements between African and Canadian businesspeople." Indeed, the Dealroom provided major African project bearers a platform for presenting their needs to numerous Canadian companies and organizations.
In keeping with its tradition of innovation when it comes to networking, Forum Afrique Expansion proudly hosted the Québec-Africa Roundtable, presented and chaired by one of the Forum's government partners, Export Québec. This was an opportunity for other leading African contract givers to be introduced to some 20 Québec-based companies. The meeting, chaired by Québec's acting deputy minister for International Trade, Yves Lafortune, highlighted the vast potential inherent in doing business with Africa.
Finally, another highlight of the 2019 edition occurred during the Gala des bâtisseurs, when the Forum presented its first award to honour a well-known businessperson for his contribution to Africa's development. Samuel Dossou-Aworet, president of the Petrolin Group and president of the African Business Roundtable, was the recipient.
Thanks to support from its loyal major partners, who are an essential part of the event's longevity, and in light of growing demand, this business gathering will now be an annual affair, starting next year. Thus, the 10th edition will take place at Montréal's Palais des Congrès on September 23 and 24, 2020.
About Forum Afrique Expansion
Forum Afrique Expansion is an event held in Montreal since 2003 with support from the governments of Canada and Quebec. Its main goal is to offer tools and innovative approaches for boosting private-sector investment and partnerships between Africa and Canada by hosting, in Canada, investors, project bearers, heads of businesses, representatives of organizations and government officials from 20 African countries. Known for fostering productive partnerships between participants, Forum Afrique Expansion also enables Canadian businesses to get up to date on the political situation, business climate and business opportunities in certain African countries, as well as on project financing.
Contact: Léopold Nséké
+1 450-902-0527, extension 224
Posted 10 September 2019 in: Event by ForumAE
---